Artut, Selçuk Hüseyin and Engin, Barkın and Ünal, Aylin (2015) East [hyphen] west. In: Gregory, Mat, (ed.) East [hyphen] West. Magda Stawarska-Beavan, England.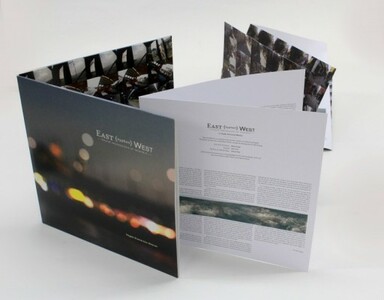 Preview
Image (JPEG) (Book Photo)




Magda1-e1449737469665_(1).jpg


Download (32kB) | Preview
Abstract
We are delighted to present East [hyphen] West, Sound Impressions of Istanbul - a new limited edition artwork and independent project by Magda Stawarska-Beavan, which has been developed in partnership with In Certain Places. The work comprises a double limited edition vinyl recording with an artist's book. Through text, image and audio recordings, it maps the shifting sonic and visual landscape of Istanbul at a specific point in time, exploring the cultural complexities of a city where the boundaries of 'West' and 'East are reflected in its sights and soundscape. Revealing the city from an intimate perspective, the publication includes audiovisual content captured by the artist via microphones and a camera attached to her body. Field recordings also combine macro aural and visual cityscapes with micro, sub-aqua sounds and images taken from beneath the Bosporus. This handmade publication is introduced and edited by art historian Dr Mat Gregory, and includes written contributions by Barkin Engin, Aylin Unal and Selcuk Artut (translated by Tuna Pase and Behzat Dirker). The folio book of interwoven leaves, threaded with images of the Bosporus, also conceals fragments of re-told city soundscapes from the notebooks of musician Ekin Sanac and artist Lubaina Himid, who responded to the evocative field recordings with text and voice, creating a new narrative layer.
Actions (login required)